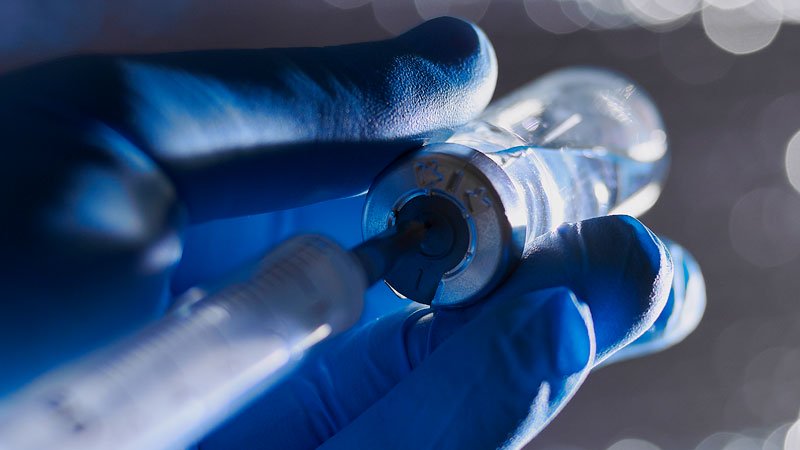 Editor's note: Find the latest COVID-19 news and guidance in Medscape's Coronavirus Resource Center.
Pfizer's coronavirus vaccine could be distributed in the U.S. and administered to people before the end of the year, CEO Albert Bourla said on Sunday.
If the company's late-stage clinical trial data shows the vaccine is safe and effective, then it could seek FDA approval. The critical data could be ready by the end of October, Bourla said.
"We have quite the good chance — more than 60% — that we will know if the product works or not by the end of October," he said on the CBS show "Face the Nation."
The company can distribute "hundreds of thousands of doses," Bourla said, once the FDA grants approval. The company has already manufactured the doses and is waiting for approval to ship them.
Pfizer and German drugmaker BioNTech signed a nearly $2 billion contract with the federal government in July to produce 100 million doses. About $1.5 billion has already been invested in the development process, Bourla said Sunday. If the vaccine does not win approval, the manufactured doses will be at the company's expense.
"At the end of the day, it's only money," he said. "But that will not break the company, although it's going to be painful."
On Saturday, Pfizer announced that it submitted a proposal to the FDA to expand the phase III trial to 44,000 participants from 30,000. The expansion is meant to include more diversity, younger people and people with other viral infections such as HIV or hepatitis.
"We feel quite comfortable with the safety of the product," Bourla said Sunday. "So we want to expand to more vulnerable populations."
The announcement didn't include additional details about the expansion, which has raised questions about the method for determining the efficacy of the vaccine in an expanded study, according to The New York Times. Drug companies don't generally release clinical trial details, but some scientists and public health officials have asked for more transparency about the coronavirus vaccine candidates this year.
In response to concerns, Pfizer, BioNTech and seven other pharmaceutical companies signed a pledge last week to "stand with science" and only submit vaccine candidates for FDA approval if they meet safety and efficacy standards. However, independent researchers have asked questions about the protocols, statistical methods and trial designs, which can influence the results and interpretation of data.
"We've never had such an important clinical trial — or series of clinical trials — in recent history," Eric Topol, MD, a molecular medicine professor and clinical trials expert at the Scripps Research Institute, told the newspaper.
"Everything should be transparent," he said.
Sources:
CBS, "Full transcript of 'Face the Nation' on September 13, 2020."
Pfizer, "Pfizer and BioNTech Propose Expansion of Pivotal COVID-19 Vaccine Trial."
New York Times, "Vaccine Makers Keep Safety Details Quiet, Alarming Scientists."
Pfizer, "Biopharma Leaders Unite to Stand with Science."